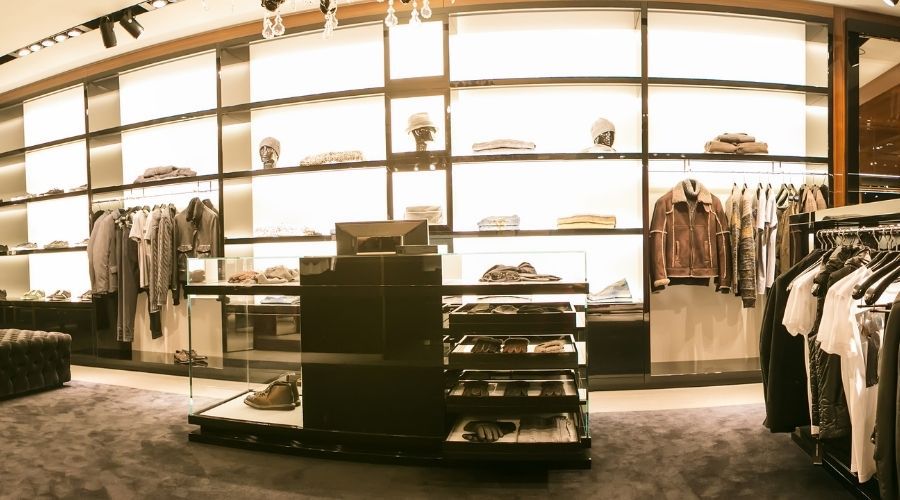 Selling high-ticket e-commerce items online is a smart idea. Not only will you turn a higher profit per sale, but you'll have more time to provide high-quality customer service and find new ways to grow your business. In 2020, dropshipping accounted for a market value of around 116 billion EUR. If you've already tried your hand at low ticket dropshipping and feel ready to up your game, these high-ticket e-commerce items are a great place to start.
What Is a High-Ticket Dropshipping Business Model?
A high-ticket dropshipping business model is a fulfilment method in which you sell high-ticket products online—typically in the price range of €200 – €1,500 or more—and the goods are shipped directly from the supplier to the customer. Let's say you sell a luxury watch for €2,500 and the wholesale price is €2,000. Once you receive the funds from the customer, you purchase the watch from the supplier for €2,000 and they ship the watch directly to the customer.
In its essence, high-ticket drop shipping works exactly the same way as low-ticket dropshipping except that your marketing strategy will be different. Instead of relying on impulse buys and social media ads, you will work on building a loyal customer base through a high-quality content marketing strategy, professional photography, a premium website and top-notch customer service. While it does cost more to set up a high-ticket dropshipping store, you will typically enjoy fewer returned products and larger profits per customer.
Benefits and Risks
The benefits of selling high-ticket e-commerce items are clear. The advantages include:
Higher profit margins
Less competition
More serious buyers with less likelihood of returns
Less money spent on marketing efforts (per dollar earned)
More time to invest in customer service and brand growth
There are also risks to selling high-ticket items online:
You will need a larger amount of capital to begin, typically €5000 or more.
If a supplier scams or fails you, there is more money at stake.
High-Ticket Dropshipping Niches
Finding high-ticket dropshipping products isn't as difficult as it sounds. Many customers in the new global market are happy to buy products worth €150 or more online as long as they trust the product and the brand. As a starting point, consider the following e-commerce business niches:
Home Decor
Lighting
Bed linen
Mattresses
Furniture
Faucets
Showerheads
Wall canvas prints
Home Appliances
Air fryers
Coffee makers
Induction cooktops
Indoor grills
Blenders
Home Improvement
Solar LED garden lights
Tree chippers
Garden sheds
Robotic pool cleaners
Koi ponds
Automotive
Car roof racks
Customised car seats
Entertainment
Mini portable projectors
Home cinema kits
Hobby Items
Photography equipment
Motorcycle gear and accessories
Sports and Outdoor Living
Camping tents
Kayaks
Stand-up paddleboards
Golf clubs and accessories
Industrial Appliances
Industrial ovens
Industrial stovetops
Industrial coffee machines
Luxury Items
Luxury watches
Luxury pens
Jewellery items
Health and Beauty
Hair-removal appliances
Hair extensions and wigs
Protein powder
Health supplements
Massage Appliances
Massage chairs
Massage pillows
Foot massagers
Hand-held massage devices
Novelty
3D printers
Drones
Robotics
As you search for a niche, remember that there are plenty of retailers who would be happy to have someone else import goods for them. Selling high-ticket items to businesses is much easier than selling them to individual consumers.
How to Find the Right High-Ticket E-Commerce Items to Sell
Once you've found a niche that interests you, you'll need to create a list of ideas for when you start selling high-ticket products.
Search popular online stores and dropshipping companies for products within your niche, including Amazon, AliExpress, Spocket and CJDropshipping.
Filter the results by "bestsellers," "€100+," and "4 stars and above" to produce a list of high-quality, high-ticket items.
Check the products on Google Trends to see whether interest in the product is stable or rising.
Find the products wholesale on the sites mentioned above or perform a search for "wholesale [product]".
Read reviews for the brands that sell wholesale to make sure the brand is trustworthy.
Seek permission from the wholesaler for dropshipping their products if they aren't already featured on a dropshipping business website.
Order the products yourself to test the customer service, fulfilment and product quality.
Have professional photographs taken of your high-ticket items for publication on your e-commerce or Shopify store.
Set prices for your products with decent profit margins that will cover the costs of marketing.
Create policies for shipping, refunds and returns.
Promote your store through content marketing, PPC ads and well-thought-out ads on social media.
Provide top-notch customer service, fast shipping and easy returns so your customers always come back with a smile!
Increase your Profits with Cross-Sells
It might take a while to make your first high-ticket sale. But once you do, you should see your dropshipping business start to build. Once you're regularly selling high-ticket items, consider offering your customers post-purchase add-ons to increase your per-customer profit.
This is how it works: After a customer makes a purchase, offer them an accessory, warranty or subscription to go with the product they just bought. For example:
A customer bought an electric bike. Offer them a helmet, reflectors, safety vest, and extended warranty.
A customer bought a coffee machine. Offer them a gourmet coffee starter kit and an extended warranty.
A customer bought a professional camera. Offer them professional photo paper, a photo printer, an extended warranty and a photography course.
See how it works? Many customers will pay a little extra for added peace of mind and convenience. With extended warranties and cross-sells, you're putting those things right at their fingertips. Furthermore, because you're offering up-sells and cross-sells after they've passed through the checkout, you're not interrupting the conversion funnel and risking the loss of the sale.
Value Your Products and Offer a Free Gift
A final word of advice is to value the quality of the products you sell. Once you have found a reliable supplier and high-ticket dropshipping products, set prices that communicate that your products are worthwhile. When you see your competitors offering the same high-ticket items, it can be tempting to undercut their prices just to make a sale. But the psychology of luxury goods is actually the reverse. The more you charge, the more the customer will value the product and believe you when you say it's high-end.
Instead of undercutting and offering endless sales, offer your customers a free gift to reward them and express your thanks. It could be a related accessory, an elegant tote bag, a nice bracelet or something similar. With quality, high-end service, a free gift, express shipping and fast complaint resolution, you should be well on the way to selling high-ticket e-commerce items with success.
---