Refer Business and Make 50% Commission Today!
Join our Reseller program and earn a 50% RevShare on all processing for merchants you refer to Allied Wallet.
MERCHANT SERVICES RESELLER PARTNERSHIP
Partner with Us Today
Allied Wallet offers a flexible, full feature set along with its payment services that have become one of the most easily integrated solutions available. We have a simple sign up process, quick and seamless integrations, and no monthly minimums or dues. Our payment gateway resellers feel comfortable and endorse a product that brings the absolute best in payment solutions. Our no-pressure partnership allows credit card processing resellers to send in deals as they please and rewards loyalty with better rates and splits.
98% Account Approval Rate
Quick, Seamless Integrations
Flexible Payment Solutions
Multi-Currency Processing
Supports 196 Countries
Paid into Your Bank Account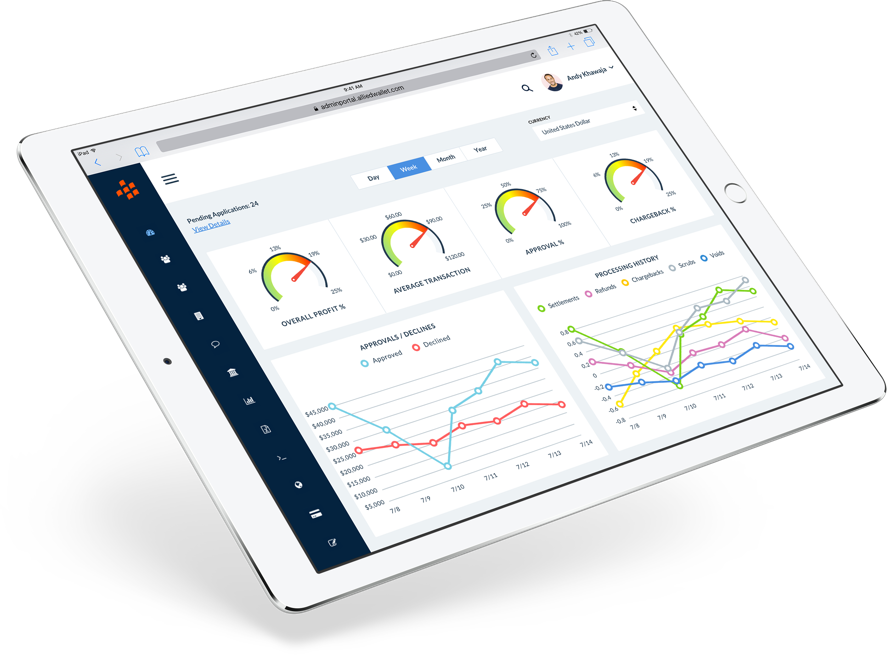 Get Paid on Time,
Every Time
Allied Wallet offers percentage-based residuals to merchant services resellers of our vast product line, so whenever your merchants are actively processing payments, you're guaranteed consistent, long-term payouts.
*Ask Us About Our New Reseller Loyalty Promotion
DEVELOPER PARTNERSHIP
Integrating Your Clients
As a developer, you help your clients build excellent websites that will help propel their businesses to greater success. Every e-commerce website needs a reliable payment solution and by integrating Allied Wallet you can set your client up for profitable success and give them the payment tools they need to run their online business.
Give your client the tools they need to succeed.
Allied Wallet features an all-inclusive feature set designed with the flexibility to support a wide variety of business types from all over the world. Our full-featured payment solutions will keep your client's business safe with industry-leading security measures and fraud protection.
More alternative payments methods than any other payment processor
Mobile-friendly checkout process
Ready for the perfect merchant services
reseller partnership?
With over 10 years experience, Allied Wallet is one of the most trusted names in payment processing.